PROCLAMATIONS OF FAITH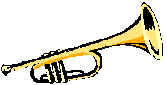 by David A. DePra
Regarding the Redemption:
A just God cannot forgive unless He has a just
reason for doing so. God found that reason in His
Son.
Christ did not die to deliver us from punishment. He
died to deliver us from sin.
God does not revoke death from us because of
Christ. He provides a means whereby our old man
can meet death, and be raised a new creation in
Christ Jesus.
Death is not God's punishment for sin. Death is the
result of sin. Sin kills, not God.
Sin kills BECAUSE it is against God. This must be so
if God is God.
All sin is against God and results in death because,
by definition, sin is rebellion against Life Himself.
God never blames us for being born in Adam. But
once we see the Truth in Christ, we are fully
responsible for believing and embracing it.
The unpardonable sin is not an act of sin. It is the
refusal of deliverance from sin. The one sin God
cannot forgive is the refusal of His forgiveness.
Jesus did not die to appease God. He died to
deliver man.
If Jesus' death is an appeasement of God, then God
so loved the world that He gave His only begotten
Son to appease His own anger towards the world.
There is no sin which the Redemption cannot fully
redeem, and no sinner who cannot be fully restored.
Anything short of that and it means that Jesus did
not pay the full price for sin.
There is absolutely nothing I can do to add to the
finality of God's forgiveness, nor subtract from it. I
must simply believe and embrace it.
When Jesus died, "Adam" died, and MY sin with him.