PROCLAMATIONS OF FAITH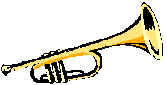 by David A. DePra
Regarding discernment:
The key to discerning what is of God is to know God
Himself.
Never seek signs and wonders from God. Jesus said
that an evil and adulterous generation seeks a
sign. Seeking signs often serves as a substitute
for seeking God Himself.
Rather than ask God to reveal His mind by giving us
a sign, the Bible tells us that we already HAVE the
mind of Jesus Christ.
God leads His children in many ways. But the
fundamental way is through a growing knowledge
of Himself.
Jesus said that "If any man wills to do His will, he
will know...." If I want to know the will of God, I must
first be unconditionally willing to obey it.
There is always a reason we believe error. It either
appeals to us positively or negatively.
It is a fact that even the most miraculous events
and incredible coincidences may not be of God at all.
Always pray with a surrendered heart about such
things.
God might allow us to be deceived for a season so
that He might set us free from the thing which
opened us to deception to begin with. Our God is
a redemptive God.
Either I will allow the Truth to adjust me to God, or
I will adjust the Truth to fit myself.
God promises to lead us into all Truth. But the
path to Truth often passes through many dark
experiences of deception and confusion.
God says, "All My ways are Truth." God cannot
lead us by telling us lies. Neither is He in even the
most miraculous event which contradicts the Truth.